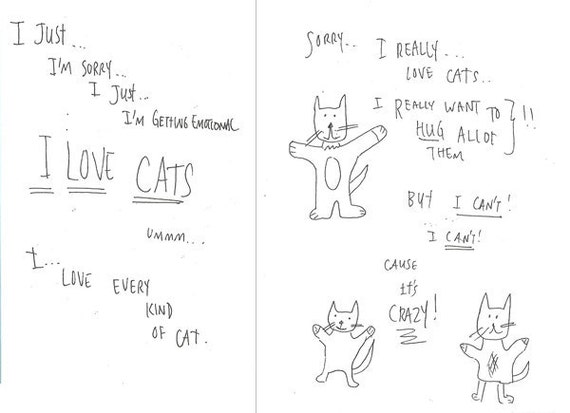 The first zine from KC POP. The entire zine is based on the transcript from e-harmony "I love..CATS" youtube video made famous by Debby in the summer of 2011.
"I CAN'T HUG EVERY CAT….. BUT I WANT TO!… I WANT TO!"
"I WANT THEM IN A BASKET…. AND I WANT THEM… LITTLE BOW TIES"
This zine is out in mid-November but you can pre-order here for only $3.50
** You can also buy the zine at Canzine West in Vancouver on November 13th **
Come say Hi and keep me company at the booth!